EMS Autumn School on Computational Aspects of Gene Regulation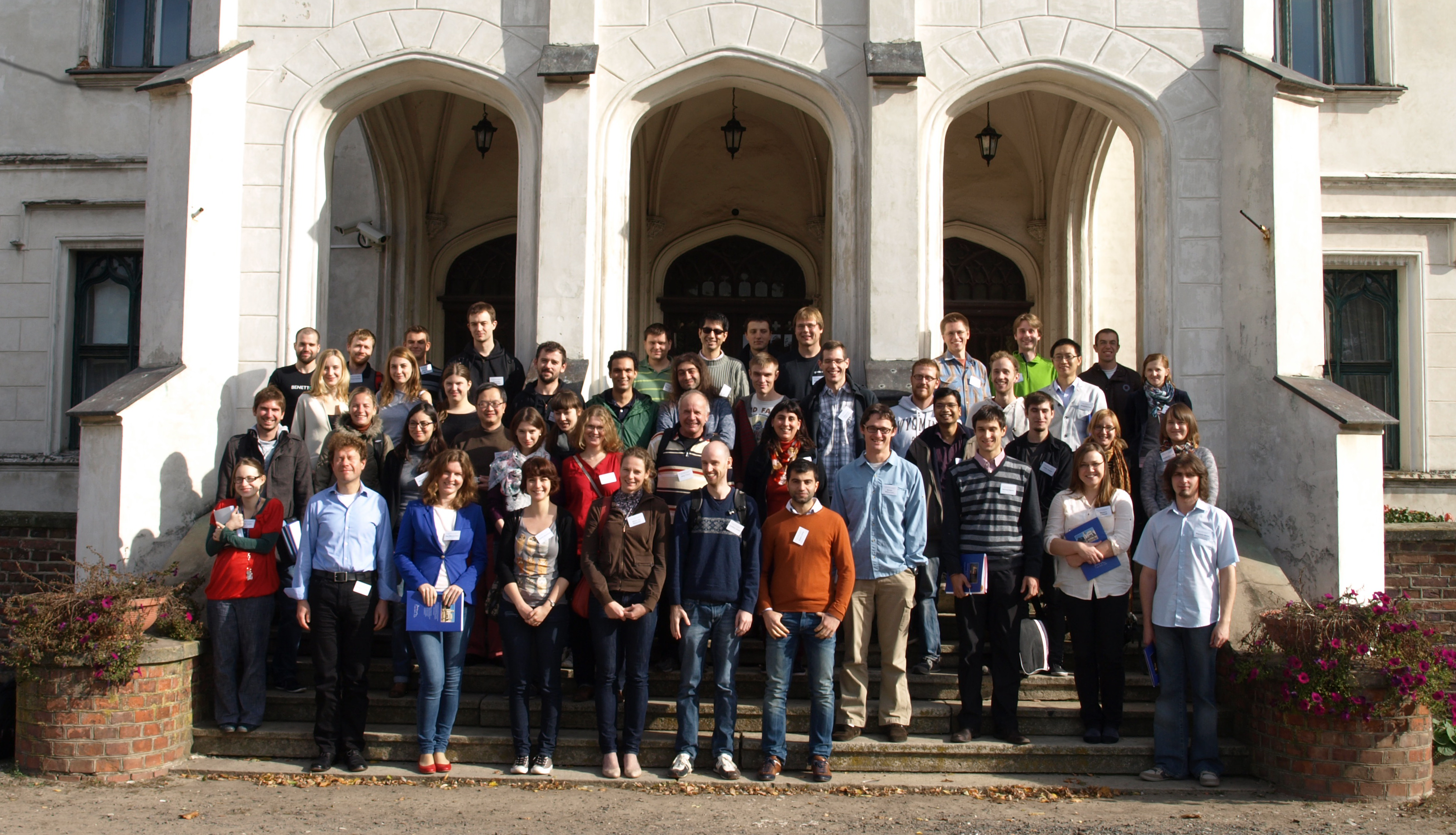 The EMS Autumn school on Computational aspects of Gene Regulation was held in the Conference center of the Institute of Mathematics, Polish Acadamy of Sciences in Będlewo. We had 59 participants from 14 countries.
The prize for the best poster was awarded to
Jonathan Göke
for his work entitled
SON connects the splicing-regulatory network with pluripotency in human embryonic stem cells
. Congratulations!
Final agenda
Confirmed speakers
David Arnosti, Michigan State University, East Lansing, USA
Julien Gagneur, Gene Center Munich, Germany
Wolfgang Huber, European Molecular Biology Laboratory, Heidelberg, Germany
Artur Jarmołowski, Department of Gene Expression, Adam Mickiewicz University, Poznań, Poland
Uwe Ohler, Duke University, Durham, USA and Max Delbruck Center, Berlin, Germany
Shyam Prabhakar, Genome Institute of Singapore, Singapore
Zofia Szweykowska-Kulińska, Department of Gene Expression, Adam Mickiewicz University, Poznań, Poland
Martin Vingron, Max Planck Institute for Molecular Genetics, Berlin, Germany
Bartek Wilczyński, University of Warsaw, Poland
Limsoon Wong, National University of Singapore, Singapore
Important details:
Dates:

Oct 13-19, 2013

Location:

contact

Jerzy Tiuryn (tiuryn@mimuw.edu.pl)
Bartek Wilczyński (bartek@mimuw.edu.pl)

registration:

Closed
Funding sources
| | |
| --- | --- |
| | Mathematical Center for Science and Technology of the Institute of Mathematics Polish Academy of Sciences |
---
European
Mathematical
Society
---

---
European
Molecular
Biology
Organization
---
---
Supported by
Polish
Bioinformatics
Society
---
Faculty of Mathematics,
Informatics and Mechanics,
University of Warsaw