EMS Autumn School on Computational Aspects of Gene Regulation
Travel Information
The school will take place in the
Będlewo conference center
of the Institute of Mathematics, Polish Academy of Sciences. For your convenience, we will provide buses from/to Poznan main railway station. Please see the
agenda
for times of departure. The pickup-location of the buses is depicted in the picture below: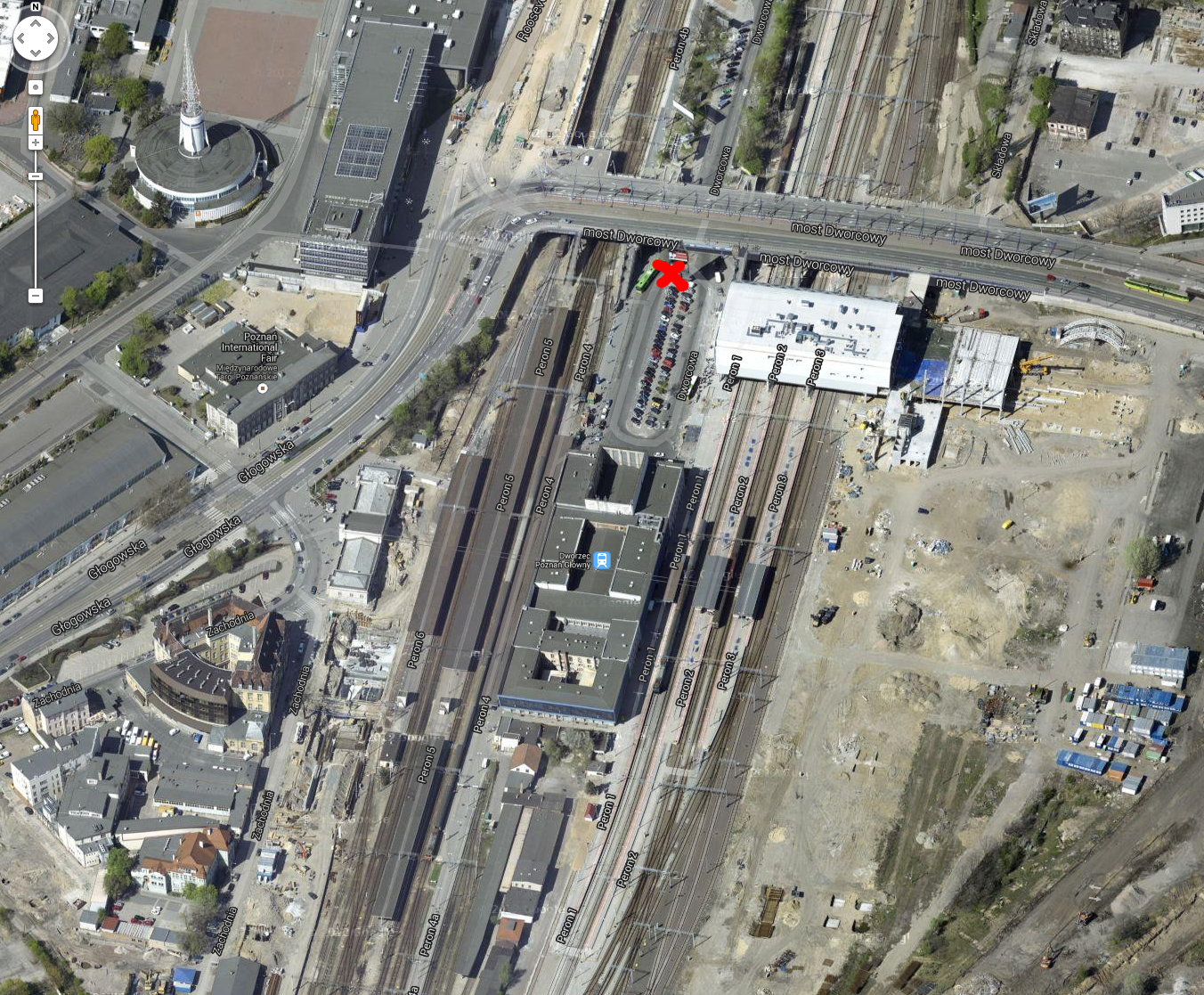 The big grey building is the railway station. The bus won't be able to come directly to the entrance, but it will be waiting at the nearest possible location, most likely under the bridge. It should be labelled with the school name. If you need to get to the train station from the airport, you can use the L line (timetable
from the airport
and
to the airport
). You can get to Poznan by a flight to
Poznań Ławica International Airport
, but there are also convenient train connections from Warsaw and Berlin (below 3h train connection), which is more convenient for locations without direct flight connection to Poznan.
We expect all participants to stay for the whole duration of the school (from Sunday aftrenoon to Saturday morning), but if you want to stay longer/shorter, please let us know. We can help you arrange the booking and the transfer to/from Poznan.
If you need a visa to visit Poland, please contact us and we will issue you an invitation. Please provide the following data: full name (as in passport), passport number, its validity date, nationality and issuer of youur passport.
contact: bartek@mimuw.edu.pl